54 mile Charity Bike Ride from London to Brighton
Published on 8th September 2015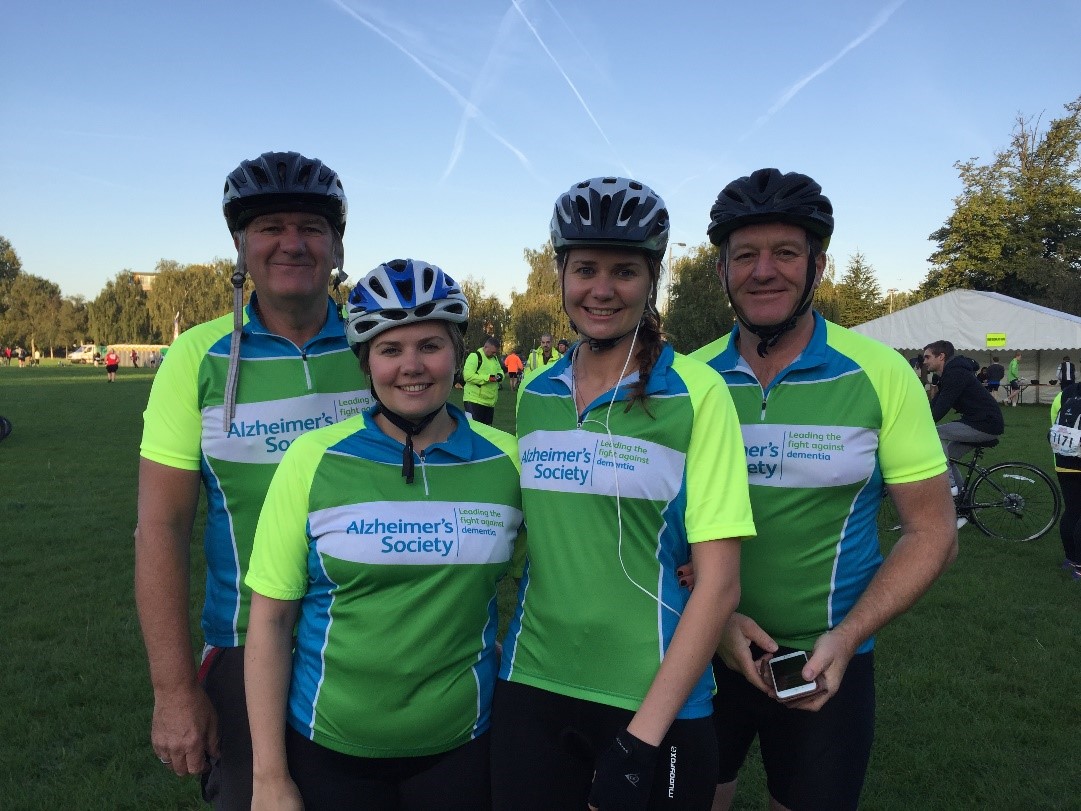 The team were highly motivated having raised nearly £2000 in sponsorship for the Alzheimers Charity, who happily provided the colourful cycling shirts.
Setting off in the very cold early hours from Clapham Common (photo above), the team were cheered on their way by marshalls and well-wishers. They reached the half way lunch break in very good spirits although one of the bikes had to have a pit stop.
Following the mid- morning lunch consisting of every pasta dish known to man, the compulsory Costco cake and the odd refreshment, the next challenge was the famous and punishing Ditchling Beacon Hill. Tired legs were soon rewarded with a downhill final leg into sunny Brighton (photo below) where the team collected their medals and a well-deserved drink, or 2!
Unfortunately the chain broke on one of the bikes about half a mile from the end, but team orders were to all cross the line together, meaning the sick bike had to be scooted and towed along!
Well done to the team and a big thank you for everyone for their generous donations to a very good cause.