In many older buildings and structures, long term movement and deterioration often cause localised weakness and failure. Cementitious sock anchors offer a sympathetic repair solution. The sock expands into the voids whilst retaining the injected cementitious grout, creating an effective bond and key in irregular or voided masonry.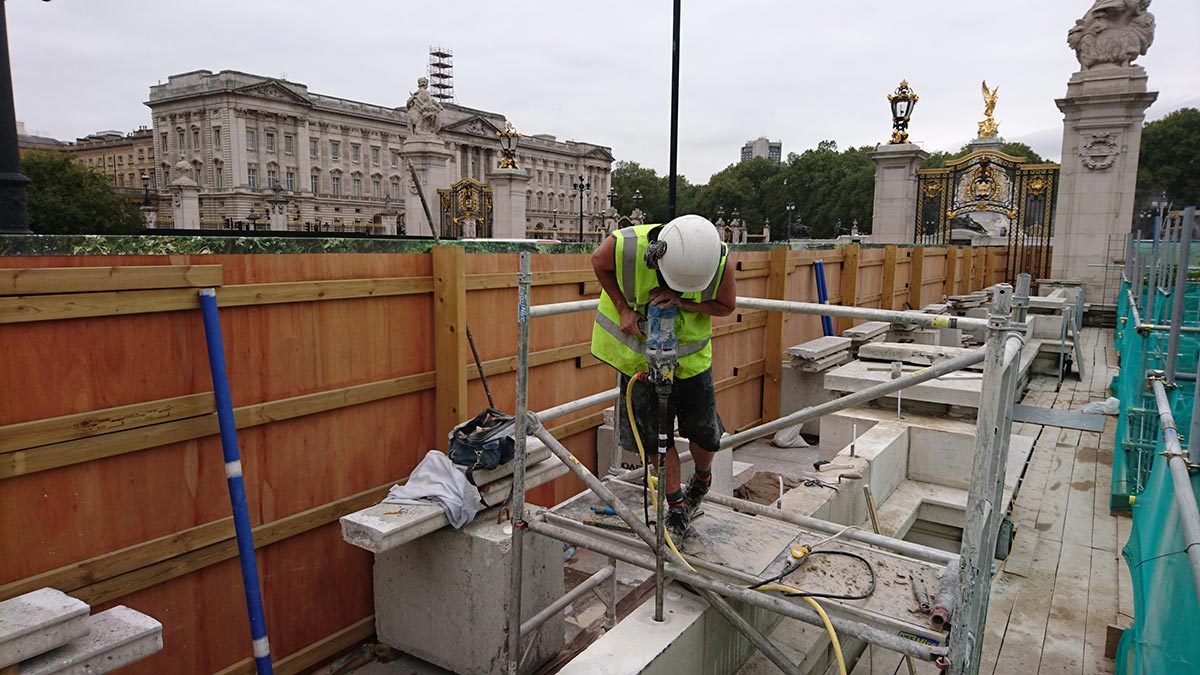 Pressure Injected Cementitious Grout
The anchor comprises of a stainless steel or mild steel bar/tube within a porous fabric sleeve into which non-shrink cementitious grout is injected under controlled pressure. The anchor holes are drilled by rotary percussive, wet or dry diamond coring depending on the suitability of the substrate. The anchor is then carefully inserted into the oversized hole.
The designed grout is carefully mixed in accordance with manufacturers' instructions, and poured into a pressure pot. The grout is injected into the anchor sleeve via a hose with a control valve at the anchor end, injection pressure being adjusted by the operative at the pressure pot.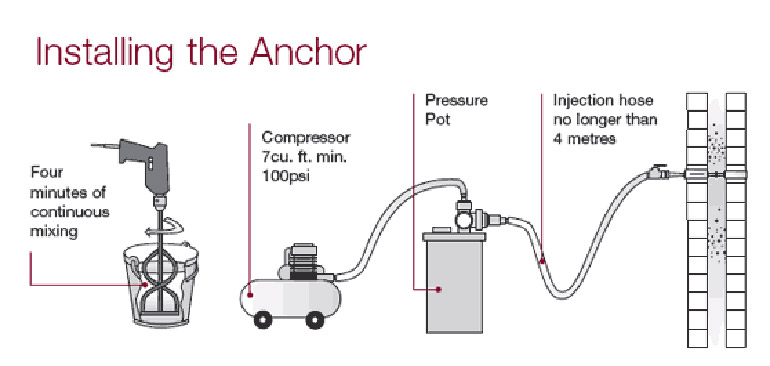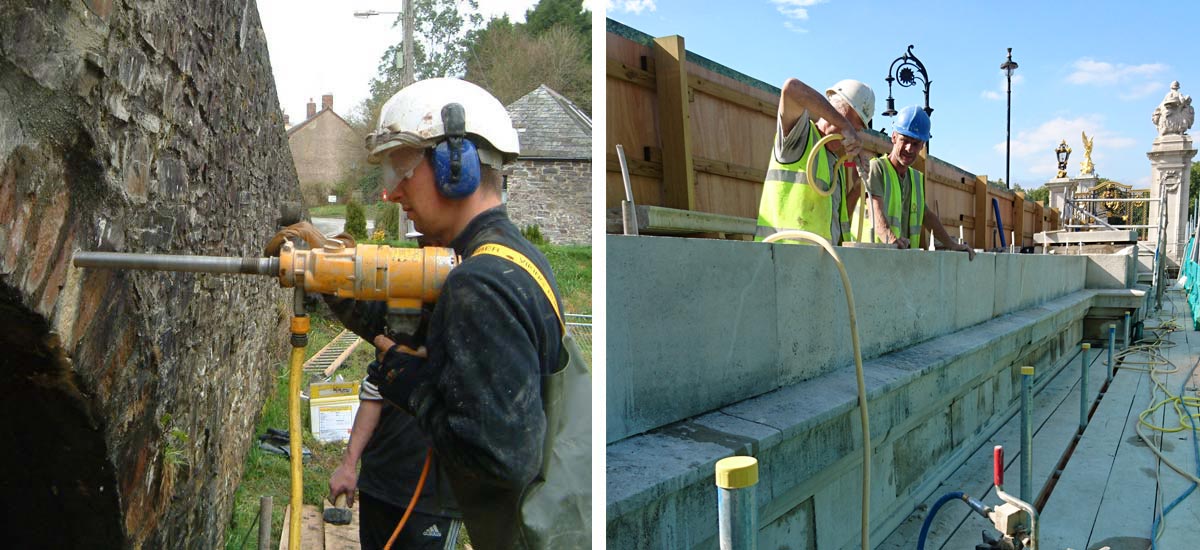 An Adaptable System for Effective Structural Repairs
This system has proven particularly effective when utilised to repair listed buildings and older structures of special interest. Engineers and specifiers appreciate the adaptability of the system and its ability to provide an effective structural repair using a cementitious grout.
Typical Applications
There are numerous applications to which this versatile anchor system is ideally suited. Some examples are shown below.